Branding
and
imagery
that lasts
forev'eva
Hi, I'm Kris!
I'm a true storyteller at heart. I got my first film camera when I was 7 and I've been photographing the world ever since. I got real serious back in 2016 after I graduated and finally decided to make it a career when covid got the best of the world in 2020.
I'm based in Vancouver. Monday - Friday you'll will find me obsessing over bold type, building legendary brands(click here for graphic design portfolio) and on weekends you'll find me photographing your cousin's wedding or curating the exhibition of my dreams(click here for my Curatorial Portfolio). On the odd occasion I have spare time you'll find me stuffing my face with any pasta I can get my hands on.
Offering mini individual, couple and family sessions till December 2023.
"Her energy and her passion for capturing those special memories made the end result so much better than I even thought. She made me feel so comfortable and beautiful. She was invisible when she needed to be, and encouraging when that was needed too. She was able to seamlessly integrate the tricky dynamics of a blended family into some truly beautiful photos. I can't wait to do another photo shoot with her! Thanks for capturing all of those little details of our special day and preserving them in such a beautiful way!"

-Maddy & Graeme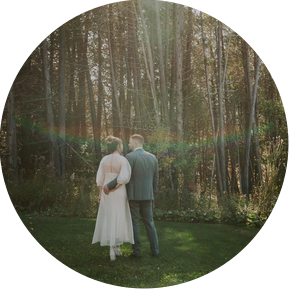 "Kristi is a phenomenal photographer! She has such a great eye and is able to capture the most beautiful candid moments. She truly knows how to work with her given environment, lighting and circumstances to deliver the best pictures possible. We couldn't thank her enough!! We'll cherish these photos forever <3"

-Courtney & Tom
"Kristi is incredibly talented. She was amazing to work with and made us feel so comfortable in front of the camera. We have hired Kristi for many of our photo sessions over the years and she continues to amaze us with her work. Kristi's love for story telling and creating memorable moments shine through every picture she has taken for us. We are so lucky that we found her and will definitely be hiring her again in the future. Thanks again Kristi xoxo"
-Tara & Zack